Over the years, I have had the honor of working with some incredible folks whose values align with my respect and deep love for these landscapes. From stop motion animation to commissioned paintings that tell a story, I enjoy branching out and collaborating through different types of creative projects.
Desert Entries X ROARK WOMEN'S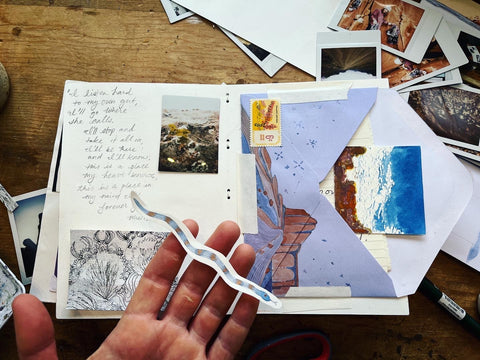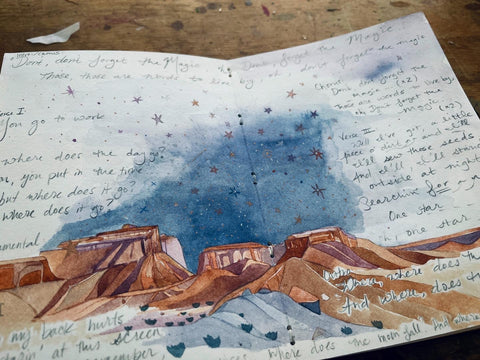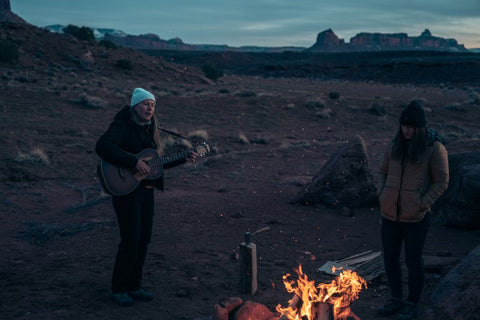 PATAGONIA - The Resonance of Stone
I created this piece to go along with an essay by Terry Temple Williams called "The Resonance of Stone" which was featured on Patagonia's Cleanest Line blog as a reading and animation.
I have always been in love with Castle Valley, but the idea of the rock having a heartbeat makes me even more sure of what I know deep down to be true. Terry puts it in beautiful language:
"Castleton Tower has a pulse
The Earth has a pulse
We have a pulse.
We are alive to a resounding world awakening"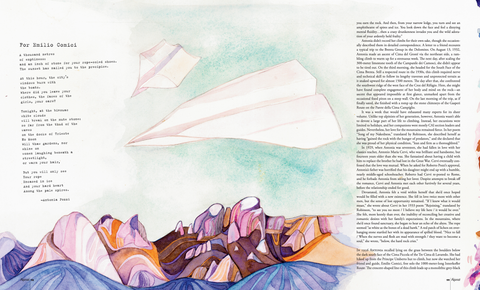 Blood That Dreams of Stone
I created these paintings to illustrate the story of the late Antonia Pozzi (2/13/1912 ~ 12/3/1938), an Italian poet who wrote so intimately of her connection to the mountains.
Story written by David Smart for Alpinist Magazine
The women who climb in Yosemite have always been a huge source of inspiration for me, so I am beyond humbled and grateful to have been able to contribute art for the cover of Lauren DeLauney Miller's book: Valley of Giants, winner of the "Climbing Literature Award 2022"

"This anthology captures a range of stories from heartbreaking losses to soaring joys, trip reports of significant ascents to moments that convey the larger essence of the Valley--and what it means to call this iconic place home."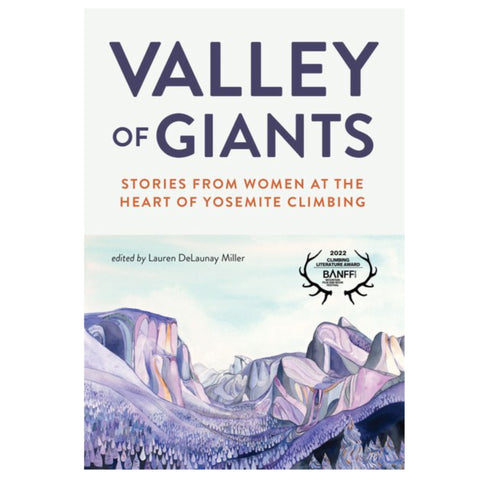 A design collaboration with American Alpine Club based off of a painting of the Tetons. A portion of every ski sold will go towards supporting the great work done by the ACC. (Unfortunately no longer available).
Custom Artwork for the latest edition of "A Climbers Guide to the Teton Range". I created this piece for to give a rough outline/overview of the Grand Traverse, a test of endurance that links all of the major peaks in the Teton's skyline. It was created after spending a summer climbing and creating watercolor paintings in this iconic landscape, so the project was close to my heart.
NHMU - Natural History Museum of Utah
I have also been featured in different events and publications over the last few years.